Mark Arminski
Adam Cohen
Roger Dean
Bob Dylan
Emek
Alan Forbes
Jeff Gaither
HR Giger
Darren Grealish
Gary Grimshaw
Justin Hampton
KOZIK
John Lennon
MACRAE
Gered Mankowitz
Bob Masse
Chris Martin
Jermaine Rogers
Hugh Syme
ULYSSES


Signed LPs
FrontLine Art

Rolling Stones
The Beatles
About Us
CONTACT US
Guarantees
Art Links





































































The Record and Album Art Collections represent some of the most amazing album art of the rock and roll genre. Produced in the mid-nineties, some of the biggest rock bands in history and the graphic artists that created their cover art got together with a fine-art production company and produced museum-quality prints based on the original album cover designs. Made in limited editions bearing full certificates of authenticity, this collection represents the first ever set of art prints based on rock and roll cover art.
Bands include The Who, RUSH, ACDC, YES, Genesis, Santana, Bon Jovi, Alice Cooper, U2, Cream, John Lennon, ELP, Bob Dylan, Traffic, ACDC, buy amoxil, TRAFFIC, Blind Faith and Steve Winwood, and many more...
| | |
| --- | --- |
| Also produced in the nineties was The Beatles Album Art Collection. The Beatles collection consists of the 12 original UK releases as fine Art Lithographs. Several years later several morewere added to round out the collection including Yesterday and Today and Beatles 1965. | The titles are all classics and include some of the most innovative and envelope-pushing cover art of the time. You won't find these hardly anywhere and they are very rare. Produced as an edition of 9800 there were less than half of that ever released to the public... |
| | |
| --- | --- |
| Also produced in the nineties was The Rolling Stones Album Art Collection. Similar to The Beatles collection, The Rolling Stones collection consists of a dozen or so titles reaching as far back as the early seventies and ending with the Voodoo Lounge album. A non-album image is included like the famous "Lips and Tongue" design. All have proved to be favorites of the fans of the Stones who also have an artistic side. | The great thing about this collection is that it includes several iconic images, including the Andy Warhol "Sticky Fingers" design and the spanish version of Sticky Fingers which was different due to Spain banning the Warhol cover. In addition the Rolling Stones collection also includes several prints from their famous tours of the seventies, including US Tour 1972, Europe 1976 and American Tour 1978. These display like fine art and are now very rare (some titles are long sold out). |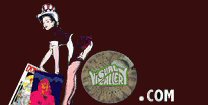 The Visual Gallery ships orders within 48hrs (except custom framed orders which take 7 days). We are the worlds greatest source for limited edition music related artwork. The authenticity and condition of every item is backed by a 100% money-back guarantee.
Featured Artist
Bob Masse

Bob Masse Rock Posters! Over 40 years of rare and limited edition concert poster art from an original psychedelic poster artist.
BOB MASSE Has designed rock poster and art prints for over 45 years for all the legends of rock and roll. June 2012 saw the release of his first ever genre art print for the fans of "STEAMPUNK". Click on image to visit the page.
Click on any image below to go to it's retail page.